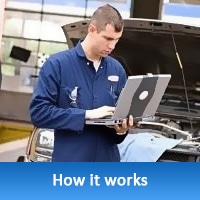 If your business is struggling to find the right apprentice and is wasting valuable time advertising and interviewing for the right staff, VACC Automotive Apprenticeships can help by taking the hassle out of employing your next apprentice. We ensure your next apprentice is the "perfect fit" for your business requirements, with constant monitoring and communication throughout the apprenticeship period.
How VACC recruits its apprentices/trainees:
Applicants are screened to meet strict selection criteria
Applicants are invited to attend an interview with the VACC
Applicants who successfully complete the interview process are required to do a pre-selection test
Applicants undertake a full medical assessment
Applicants attend a 1-2 day induction prior to commencement of apprenticeship.
VACC looks after:
Recruitment cost ie: advertising, time
Four (4) weeks annual leave
17.5 percent annual leave loading
Public holidays in accordance with award entitlements up to 11 days per year
Sick leave in accordance with award entitlements up to 10 days per year
School fees approximately $1400-$1900
Superannuation in accordance with Superannuation Guarantee Act
Tool kit for apprentices value $1450
Personal leave in accordance with award entitlements
Administration cost associated with HR/Payroll
Administration of Work Cover premiums (where applicable).
In addition, trade qualified and experienced Field Officers regularly visit workplaces and TAFE to monitor the progress of apprentices/trainees, discuss any issues that arise and mediate as required.
You only need to spend time on what matters most—training the apprentice/trainee in the workplace!