Spray painter (vehicle painter) apprentices are trained to become experts on modern car paint using great skill in preparation, application, and colour matching with highly sophisticated technological product. Spray painters will carefully prepare panel surfaces for painting, mix paints and colour match them to the original product, understand the blends and multi-layered formulations in modern paints, and create special effects with paint and finishes. Modern spray painting equipment would be used and an understanding of spray processes is essential.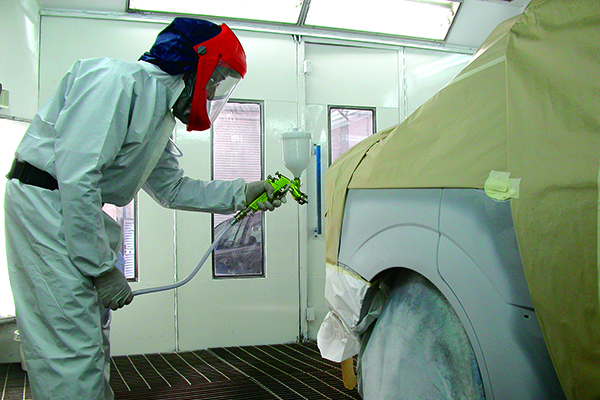 What employment opportunities will I have?
Expert vehicle spray painters are highly prized in the modern automotive industry, with opportunities to work for large workshops, preferred insurance repairer or marque specialist.  This role may also lead to running your own business for general crash repair and spray painting providing specialised services working with custom paints, graphics, race and street car preparation and car restorations.
What qualification will I receive?
On successful completion of your apprenticeship you will be awarded the Certificate III in Automotive Vehicle Body (Vehicle Painting). As part of the Australian Qualifications Framework this program is nationally recognised.
What opportunities for future studies will I have?
Credit transfers may be available into related Certificate IV or Diploma courses.