Motorcycle technicians work on a range of vehicles including quad bikes and high-performance racing machines. This job role includes diagnosing electrical and mechanical faults on motorcycles and carrying out servicing and repairs. Modern motorcycle technology includes an increasing use of electrical and electronic systems, which means technicians need to be at the cutting edge of new and emerging technologies.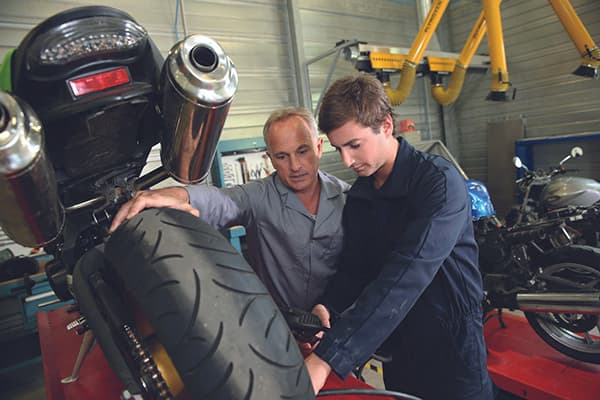 What employment opportunities will I have?
Jobs in this field can lead to working in small businesses or to positions in racing teams and high-performance repair shops.
What qualification will I receive?
On successful completion of your apprenticeship you will be awarded the Certificate lll in Automotive Mechanical Technology (Motorcycle). As part of the Australian Qualifications Framework this program is nationally recognised.
What opportunities for future studies will I have?
This certification leads to advanced study in automotive Certificate IV or Diploma courses.