Heavy Vehicle Motor Mechanics are highly skilled tradespeople who service and repair the mechanical and electrical components of road transport vehicles and construction, mining and agricultural equipment. Careers in this trade have become increasingly popular as the heavy vehicle fleet in Australia expands and as a growing mining and resources industry requires additional Heavy Vehicle Motor Mechanics.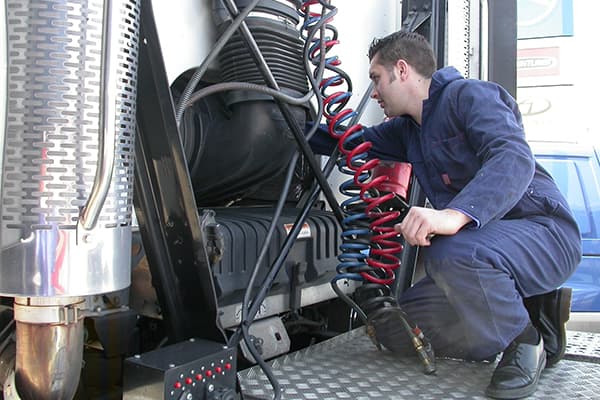 What employment opportunities will I have?
This job role provides a range of career paths that cater for people looking for jobs in regional and remote areas as well as in metropolitan centres.
What qualification will I receive?
On successful completion of your apprenticeship you will be awarded the Certificate lll in Automotive Mechanical Technology (Heavy Vehicle Road Transport). As part of the Australian Qualifications Framework this program is nationally recognised.
What opportunities for future studies will I have?
This leads to advanced study in the automotive field at Certificate IV or Diploma level automotive courses.