Engine reconditioning plays a major role in every day community activities that are heavily dependent upon the internal combustion engine. Industry and Society rely on our services to ensure sustainability and continued operation with all types of engines, from single cylinder units used in lawnmowers to large diesel engines used in the marine world. An engine reconditioner might also find themselves enhancing or developing a powerful V8 engine for a street machine, hot rod or racing car. Whatever the size, configuration or intended use of an engine, an engine reconditioner's working life is never dull.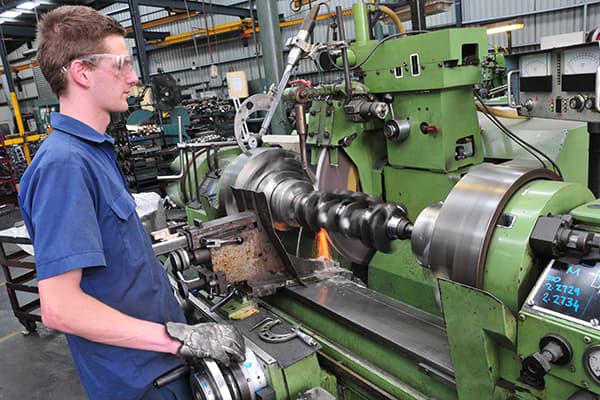 What employment opportunities will I have?
This job role may lead to work with an employer in the automotive industry that may specialise in road transport, agriculture, military, rail transport, etc. or eventually running your own small business.
What qualifications will I receive?
On successful completion of your apprenticeship you will be awarded the Certificate III in Automotive Engine Reconditioning. As part of the Australian Qualifications Framework this program is nationally recognised.
What opportunities for future studies will I have?
Credit transfers may be available into related Certificate IV or Diploma courses.