On Friday 27 October 2017, in a gruelling six hour competition at Chisholm Institute's Dandenong campus, VACC apprentice Matt De Groot competed in the Melbourne East regional automotive mechanics category in the WorldSkills competition.
WorldSkills is an organisation that provides young people an opportunity to show their trade and skill talents in a competition against their peers in their chosen trade and enhance their skills and career development.
At the formal awards presentation ceremony on Monday evening 27 November at Holmesglen Institute in Chadstone, Matt was awarded with a Silver Medal.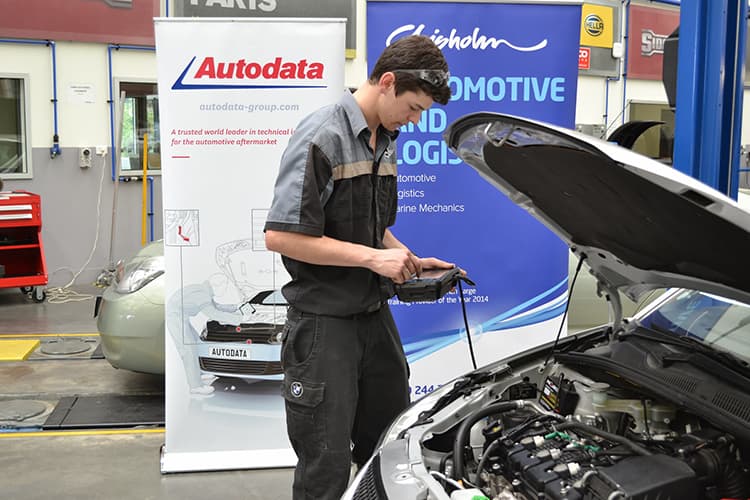 "After hearing my name called out as runner up I was initially disappointed in myself as I did want to win and make a lot of people proud," Matt said.
"It was still a good feeling receiving a silver medal and an official WorldSkills certificate. It was a close competition with only two points separating first from third."
There were five competitors in the regional event that were put through their paces in a series of repair and diagnostic tasks. Identical vehicles, component parts and systems are used to demonstrate the competitors' trade skills and knowledge.
Matt is a third year apprentice motor mechanic and currently works at Brighton BMW said, "We only had 45 minutes to complete each task so stress was fairly high and constant. It became hard to think clearly in the first couple of tasks but as the day went on I became more use to the pressure and able to complete the tasks more efficiently and think more clearly."
Some of the many tasks included an engine that cranks but would not start and an engine misfire. Disc brake inspection and run out using the correct measuring equipment and a brake master cylinder and caliper overhaul.
Cooling system pressure tests that included thermostat opening temperatures and cooling fan electrical issues.
The removal of a timing belt from a 1.8 litre twin cam Holden Astra engine and then thoroughly inspect all auxiliary components for serviceability. Refitting the original timing belt in the correct manner and then accurately time the engine.
VACC Automotive Apprenticeships Field Manager, Steve Tye Din who endorsed Matt for the competition said he was very proud of Matt's silver medal achievements and his advancement in his apprenticeship.
"Matt is an apprentice who wants to keep learning as much as he can and challenging himself to get better. He was eager to compete and viewed the competition as an opportunity to test himself and see what he was capable of. That is the great attitude that he displays and I can't speak highly enough of him and why I believe he will do very well in this trade," Steve added.